Bronx Defenders Wins Immediate Release of 3 Individuals Vulnerable to COVID-19 in NYC Jails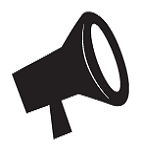 ***FOR IMMEDIATE RELEASE***
Bronx Defenders Wins Immediate Release of 3 Individuals Vulnerable to COVID-19 in NYC Jails 
April 8, 2020
CONTACT:
Ryan Karerat, The Bronx Defenders, 917-635-4326, rkarerat@bronxdefenders.org
(NEW YORK, NY) – A judge today ordered the immediate release of three people detained in New York City jails who are particularly vulnerable to COVID-19 in response to an emergency lawsuit brought by The Bronx Defenders last week.
The order comes as COVID-19 continues to spread amid unsanitary conditions at city jails. Already, at least 286 incarcerated people and 333 staff members in New York City jails have tested positive for COVID-19 and the infection rate at Rikers Island is at least seven times that of the rest of New York City, itself a global epicenter of the pandemic.
The petitioners who will be immediately released are medically vulnerable individuals who are at severe risk of illness or death should they contract COVID-19 .
The mass writ victory builds off of ongoing advocacy by The Bronx Defenders that has already resulted in securing the release of over 50 people from New York City jails.
"We're pleased that the Court released three of our clients.  This decision could be lifesaving. Rikers Island has been ravaged by COVID-19 already, becoming an epicenter within an epicenter," said Ilona Coleman, Legal Director of the Criminal Defense Practice at The Bronx Defenders. "There is no denying the reality of the growing humanitarian crisis in our jails. We will continue fighting for our clients and trying to secure the release of as many individuals as we can, including the other individuals from this lawsuit who remain incarcerated."
The suit was filed in Bronx County Supreme Court on April 3rd, and Judge Martin Marcus heard oral arguments in the case on April 6th.