ABC News: NYC Council Members: Suicide Points to Need for Bail Reform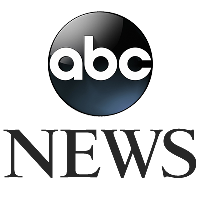 The death of a 22-year-old man who hanged himself after spending three years as a teen jailed without trial should spur New Yorkers to push for bail reform, City Council members said at a hearing Wednesday.
City Council Speaker Melissa Mark-Viverito said Kalief Browder's death "has been a wake-up call for many in our city about deficiencies in our criminal justice system, including our broken bail system."
The case of Browder, who was arrested at 16 on suspicion of stealing a backpack and spent three years at New York City's Rikers Island jail complex because he could not afford bail, has prompted widespread calls for reform. Browder was released in 2013 and was never tried. He hanged himself at his mother's Bronx home on June 6.
Two New York state lawmakers announced legislation Wednesday intended to fix New York's "speedy trial" law.
State Sen. Daniel Squadron and Assembly member Jeffrion Aubry said their bill, Kalief's Law, would limit delays by prosecutors and courts.
Mark-Viverito earlier proposed that the city create a fund to help pay bail for certain nonviolent defendants.
The bail fund is modeled on a charitable bail organization called the Bronx Freedom Fund, managed by the Bronx Defenders, a legal services organization.
Officials with the Bronx Defenders say the fund has so far helped 230 people who were charged with misdemeanors and 97 percent of them have shown up for their court dates.
Justine Olderman, managing director of the criminal defense practice for the Bronx Defenders, told City Council members that the success of the fund shows that defendants will show up for court even if their own money is not on the line.
"One of the well-worn assumptions of our current bail statute is that what makes people come back to court is money — theirs or their family's," Olderman said. "But the Bronx Freedom Fund has debunked that long-accepted assumption."
James C. Quinn, a senior prosecutor with the Queens district attorney's office, urged the Council members not to create a bail fund.
"Bail is designed to ensure that the defendant appears in court when required," Quinn told the hearing. "It means that he has a financial stake in his appearance."
Quinn said the proposed bail fund would "endanger public safety by using city funds to release defendants with long criminal histories back into our communities."
By Karen Matthews, Associated Press
To read the original article click here.