The Defenders' Academy: Unique Trial Skills Program offered by The Bronx Defenders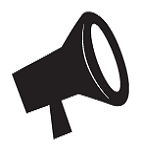 In May, for the third year running, The Bronx Defenders hosted an intensive trial skills program, Defenders' Academy: Spring Training. In the past, only Bronx Defenders attorneys have had a chance to participate in this CLE accredited program. Now, this has all changed.
For the first time, we opened enrollment in the Defenders' Academy to attorneys in the broader defender community. Reflective of The Bronx Defenders' Holistic Defense model, we welcomed and encouraged family and civil defenders in addition to criminal defenders, to participate.
Defenders' Academy: Spring Training is an intensive trial skills program hosted by The Bronx Defenders. In large and small group sessions, students improve their persuasion, speaking, and advocacy skills by working on case studies designed to reflect their specific practice areas.
Unlike many traditional trial skills advocacy training programs, the Defenders' Academy integrates the art of storytelling techniques led by professional story tellers, vocal work taught by professional vocal coaches, and improvisation techniques led by professional actors. These faculty members join our experienced litigator faculty, selected from around the U.S., who provide substantive training on opening statement, direct and cross-examination and closing argument. Together, this faculty delivers a powerful combination of artistic and technical skills.
Registration for the Defenders' Academy Spring Training is closed. Please check our website for upcoming trainings and events.