The Bronx Defenders' 2014 Community Block Party | July 9th, 12-5pm | 160th Street and Courtland Avenue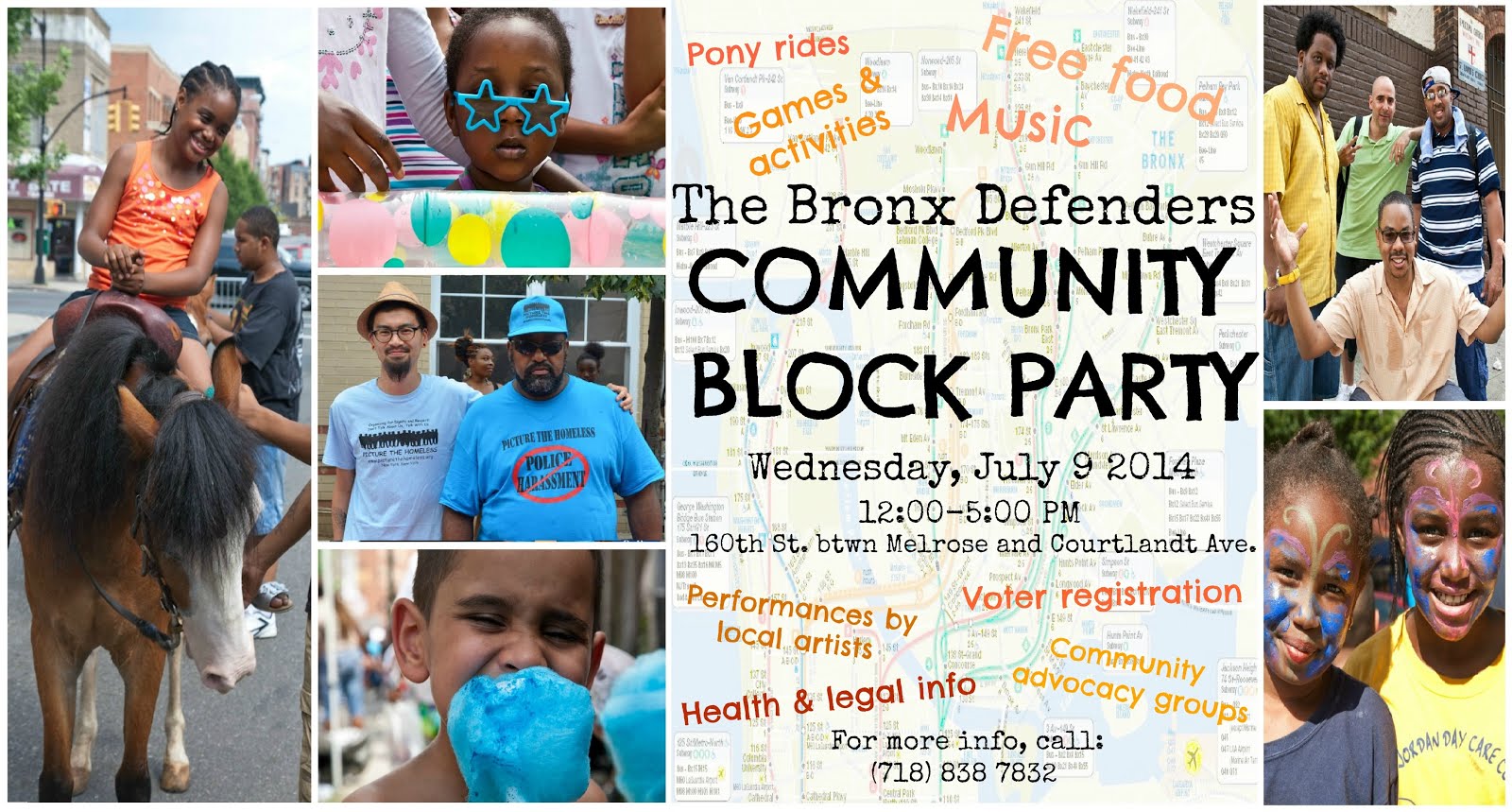 The Bronx Defenders invites you to attend our 2014 Community Block Party on Wednesday, July 9th, 2014, 12pm-5pm at 160th Street between Courtlandt and Melrose Avenues!
The Annual Community Block Party is a fun, all-inclusive, free event at which community members of all ages can enjoy delicious food, great music and entertainment, along with the opportunity to make their voices heard to politicians and policy makers. In this crucial election year, The Bronx Defenders seeks to highlight and empower the voices of Bronx residents by registering new voters and connecting them with community, social service, and advocacy groups.
This year, the Block Party will feature a range of entertainment, activities, and games, including: performances by amazing local groups, several raffles, a turntable DJ, face-painting, clowns and balloon animals, pony-rides, relay races, several tournaments, carnival games and treats, and a moon bounce!
We will provide information on our services for community members about criminal matters, family court involvement, or civil-legal issues, and our partnering local community service groups will provide medical advice and information, immigration help, affordable housing info, and much, much more!
The Bronx Defenders and the Bronx community would appreciate your attendance to celebrate our neighborhood and residents!
Please do not hesitate to contact Nicholle Lamartina with any questions at 718.508.3467 or nichollel@bronxdefenders.org.