THE BRONX DEFENDERS' 2011 COMMUNITY BLOCK PARTY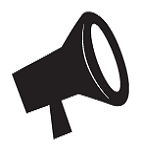 FOR IMMEDIATE RELEASE: June 9, 2011
Contact:
Dawit Getachew
Community Outreach Associate
The Bronx Defenders
Phone: 718-838-7950
dawitg@bronxdefenders.org
THE BRONX DEFENDERS' 2011 COMMUNITY BLOCK PARTY
WHAT:   The Bronx Defenders Community Block Party is a fun, safe venue for children and community members to enjoy free food, music and entertainment, play games, participate in arts and crafts, register to vote, compete in a basketball competition, and connect with local community groups and important social service organizations.
This year, the Block Party will have performances by local groups, a raffle, a turntable DJ, face-painting, clowns and balloon animals, a pony-ride, relay races, carnival games and treats, and a moon bounce!  We will provide information on our services for community members about criminal matters, family court involvement, or civil-legal issues, and our partnering local community service groups will be providing medical advice and information, immigration help, affordable housing info, and much, much more!
WHEN:   Wednesday, June 29th, 2011 from 12pm-5pm.
WHERE:   East 160th Street between Courtlandt and Melrose Avenues.
WHO:   The Bronx Defenders is a non-profit legal organization that has served the Bronx for more than 10 years, and in this capacity we strive to create justice for the people we serve and invest in the communities where our clients live.  We provide clients with free legal representation and advice in criminal and family court and on civil matters, with community-oriented services that combat the causes and consequences of court involvement. More information about our organization can be found at: www.bronxdefenders.org