The Block Defenders Community Block Party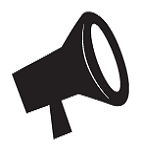 On June 30, 2010, a balmy summer afternoon, the Bronx Defenders hosted around 500 community members including our clients and their families at The Bronx Defenders' annual Community Block Party. From 12 to 5pm, the block party featured live music featuring a number of Bronx artists; free food (serving over 1500 hot dogs and burgers); various carnival and sport games and face painting for kids, and raffle prizes. There were also thirty community organizations present providing information to the community about their work and services.
Beyond the numbers, the Block Party proved successful in a variety of other ways. Kids of all age jumped up on the stage to dance and compete in a Hula Hoop contest. The musical acts coupled with a know your rights workshop caught the audience's attention about unjust encounters with the police and judicial system. Staff, volunteers from the community and Goldman Sachs' Community TeamWorks program ensured that the event was a safe, fun event for everyone by laboring over hot grills, conducting voter registration, supervising the kids' games (sometimes joining in on the fun, too), and much more.
We extend a huge thanks to everyone who attended to celebrated our community and all those who made this event possible by volunteering their time, donating supplies or showcasing their performance and artistic talents.