Thank you to everyone who helped make BxD's Community Block Party a hit!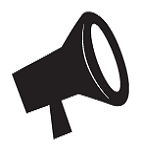 Last week, The Bronx Defenders hosted its annual Community Block Party, where clients, community members, friends and family came together and enjoyed games, free food, free health and legal information, and music and entertainment. Despite the threat of rain, we hosted nearly 1,000 people over the course of the day, and dished up meals for over 850.
We would like to extend a huge thanks to the allied organizations who joined us at this year's Block Party, including:
AHS Caring CommunitiesArgus Community Inc.Assembly Member Michael Blake

Big Brothers Big Sisters of New York City

Black Alliance for Just Immigration

Board of Elections

Bronx Documentary Center

BronxConnect

BYP

Campaign to End the New Jim Crow

Citizen Action

Community Voices Heard

Correctional Association

Critical Resistance

CWOP

East Side House Settlement

Families For FreedomFortune SocietyFriends of Island Academy

Girls Educational and Mentoring Services (GEMS)

Housing Court Answers

idNYC

James J. Peters VA Medical Center

Just Info

JustLeadershipUSA

Love Heals

Mercy Center, Inc.

Morris Heights Health Center

Morrisania Revitalization Corp.

New York City Anti-Violence Project

New York City Coalition Against Hunger

Phoenix House

Picture the HomelessPolice Reform Organization ProjectSanctuary for Families

Seedco

South Bronx Healthy Families and South Bronx Early Head Start

Strong Fathers, Stronger Families (STRIVE)

SUNY Bronx Educational Opportunity Center

The Adolescent AIDS Program

The Audre Lorde Project

Theatre of the Oppressed NYC

Violence Intervention Program, Inc. (VIP)

VOCAL-NY

We Stay/Nos Quedamos

Youth Ministries for Peace and Justice

Zulu Nation/Safiya Nuh Foundation

Law Help NYC
In addition, we would like to extend our gratitude to Assembly Member Mike Blake for attending and speaking at the event!