Robin Steinberg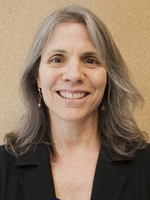 Robin Steinberg is a leader and a pioneer in the field of indigent defense. A 1982 graduate of the New York University School of Law, Robin has been a public defender for her entire career. After starting out as a criminal trial lawyer with the Legal Aid Society of Nassau County and the Legal Aid Society Criminal Defense Division in New York City, Robin went on to become a founding member and Deputy Director at the Neighborhood Defender Service of Harlem. In 1997, Robin created The Bronx Defenders, where she has developed holistic defense – a client-centered model of public defense that uses interdisciplinary teams of advocates to address both the underlying causes and collateral consequences of criminal justice involvement.
Today, Robin advocates nationally and internationally for holistic defense – delivering papers, conducting training sessions, providing technical assistance to defender offices, and hosting visitors from around the world. She is a frequent commentator on local and national media outlets, and travels across the country to deliver lectures on indigent defense. Robin has been honored by the National Legal Aid & Defender Association for her, "exceptional vision, devotion, and service in the quest for equal justice," and by the New York Bar Association for her, "outstanding contribution to the delivery of defense services." Harvard Law School awarded Robin its Wasserstein Fellowship in recognition of her "outstanding contributions and dedication to public interest law." Robin has taught trial skills at various law schools, and is currently a Lecturer in Law at Columbia Law School, where she teaches a seminar on holistic defense.
Robin is the author of four articles: "Heeding Gideon's Call in the 21st Century: Holistic Defense and the New Public Defense Paradigm" (Washington and Lee Law Review, Summer 2013), "Beyond Lawyering: How Holistic Lawyering Makes for Good Public Policy, Better Lawyers, and More Satisfied Clients" (NYU Journal of Law and Social Change, 2006), "Unprotected: HIV Prison Policy and the Deadly Politics of Denial"  (Harvard Journal of African-American Public Policy, 2005), and "Cultural Revolution: Transforming the Public Defender Office" (NYU Journal of Law and Social Change, 2004). She is also the author of a chapter, "Fair Play," in the book, How Can You Represent Those People: Criminal Defense Stories, edited by Abbe Smith and Monroe Freedman (Summer 2013).