Jesus Infante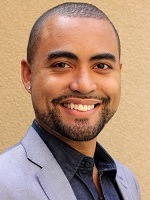 Jesus Perez is the Deputy Chief Operating Officer. He joined the organization in 2009 and brings his depth of experience, technical skill and management capabilities to his current position where he is responsible for directing all the technology initiatives, oversees all networking and help desk support, data security, and telecommunications. In addition, he is the lead in the development and maintenance of organizational and client databases, specializing in MS Access, SQL Server and PHP web platform. He also evaluates and develops new technical initiatives for program staff and contractual organizational funding requirements.
Jesus did his undergraduate work at Embry-Riddle Aeronautical University and Daytona State University in engineering and business administration.  He has held a number of leadership positions working as an information systems manager, project manager, senior business analyst, and a consultant. In previous roles, he has overseen the development and management of financial database implementations, web site plans, and technical projects.
Jesus is a member of the CIO Summit, an elite group of top information technology executives who focus on excellence in advancing Technology. He has also received a certificate of achievement in non-profit leadership from Fordham University and currently holds multiple certifications from the Project Management Institute in recognition of his work as a portfolio manager across the last decade; specifically the expansion of the case management system to reflect the organizations holistic approach in program services.