Ilona Coleman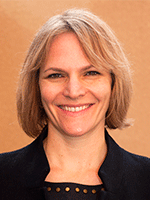 Ilona is a supervising attorney with the Criminal Defense Practice and is a member of the Forensic Practice Group where she serves as our office's identification expert. In connection with this role, she has done extensive litigation concerning identification evidence; conducts trainings on mis-identification issues; and consults with experts in the field.
Ilona also serves as the office's Sexual Offender Registration Act (SORA) expert. As a SORA expert, she consults with both public and private attorneys on SORA adjudications and appellate issues. Her duties in connection with this role include consulting and training all attorneys on SORA exposure in connection with plea negotiations, counseling all clients potentially facing SORA exposure, preparing written SORA adjudication submissions, arguing at adjudication hearings and drafting and consulting on appeals to the First Department in connection with adjudications. Ilona recently had success before the First Department in connection with one of these matters. Moreover, in her role, she recently spoke at the New York County Lawyers' Association panel on sexual assault and Title IX issues at college campuses.
Prior to becoming a public defender, Ilona worked for several years as a litigation associate with a law firm in Manhattan. While at the firm, she handled both criminal and civil litigation matters with a focus on white collar and securities litigation. She spearheaded the creation of a permanent externship program between the firm and the Legal Aid Society, which the Society has expanded to partner with other firms. Due to her efforts, Ilona was a recipient of the Legal Aid Society's Pro Bono Award in 2007.
Ilona graduated magna cum laude from the Washington College of Law at American University. While at American, she worked in the Immigration and Human Rights Law clinic, served as an articles editor for the American University International Law Journal, and was a Marshall-Brennan Fellow where she taught Constitutional Law to public school students in the District of Columbia.
Ilona is also an active member of the New York City Bar's Criminal Law Committee and the National Association of Criminal Defense Lawyers.