Alexander Blocker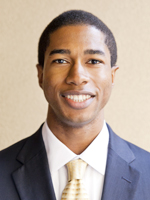 ​
In addition to his primary work representing clients in benefits, property, and shelter matters, Alex is also part of the team in Encarnacion v. City of New York negotiating and monitoring reforms around seized property, and is a coordinator of the police misconduct clinic.
Alex came to The Bronx Defenders from Congresswoman Donna Edwards' office, where he worked on proposals to abolish the federal death penalty and restrict access to firearms, among other issues.  His previous experience includes interning at the African Court on Human and Peoples' Rights, where he guided the court's participation in a democratic governance initiative, as well as advised judges on jurisdictional matters.  While at Suaram, a Malaysian human rights NGO, Alex supported the visit of UN experts on arbitrary detention and contributed to a book assessing rights compliance in the country.
For five years, Alex helped provide free legal services to immigrants and asylum-seekers in Maryland, volunteering at Justice for Our Neighbors immigration clinic as intake coordinator and treasurer.
Alex is a graduate of Swarthmore College, where he majored in Political Science and was named a Philip Evans Scholar.  While at Swarthmore, Alex reported on Afghan and Iraqi politics for War News Radio, taught a political advocacy program for high schoolers, and worked as a staff editor on the The Phoenix newspaper.  He speaks Spanish and French.