Please help BxD's Client Emergency Fund continue to support clients in need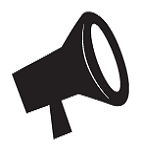 Recognizing the number of clients who lack access to basic necessities essential to safeguarding their wellbeing, the safety and welfare of their family, and their ability to remain on a stable path towards closing their court courses and rebuilding their lives, The Bronx Defenders started the Client Emergency Fund (CEF). The CEF provides small sums of money to address urgent needs that clients are facing and that cannot be immediately resolved through other resources. The entire CEF is maintained by donations received at happy hour events that The Bronx Defenders throws throughout the year and through ongoing donations received from friends and supporters. Since it's establishment, the Fund has grown in revenue, use, and benefit to clients thanks to the generous donations of Bronx Defenders supporters, friends, and staff. Given the number of clients that the Fund has helped in moments of crisis with even a small-scale donations, The Bronx Defenders is committed to ensuring the Fund continues to grow.
In the past 6 months alone, the modest funds supporters of the CEF helped raise have accomplished the following:
resolved emergencies for 97 individual clients, across all practice areas
kept emergency closets fully stocked with diapers, formula, strollers, and basic necessities for people leaving Riker's Island to programs
bought magazine subscriptions for incarcerated clients who otherwise have little to no access to reading material
furnished brand-new school backpacks, stuffed to the gills, for 160 children in 74 families, in time for the school year
Some recent examples of individual clients' Fund use include:
new, clean t-shirts and socks for many Criminal Defense Practice (CDP) clients awaiting trial at Riker's Island
a train ticket to send a disabled mother and her children to Virginia after years stuck here in the NYC shelter system, in the hours before the city obtained a stay of the order that granted the hard-fought permission to move
a CPR class for an Family Defense Practice (FDP) client, which was her ticket to take her fragile little newborn straight home from the NICU, never subjecting her to the ills of foster care
a graduation dress for a CDP client's high school graduation, where she had nothing to wear for a ceremony and no family to rely on
vital documents for countless Civil Action Practice (CAP) clients
rental arrears for a CAP client, where payment meant retaining housing, FEPS, and her children
medication for a CDP client suffering from painful kidney stones, with a prescription but no money for copay
a process server for an FDP client, where a failure to serve papers would jeopardize her housing and children
an FBI background check for a CAP-Immigration client, which was required for a path to legal status
a pair of lamps for an FDP client, to brighten up a dim shelter unit which ACS was thinking might not be safe enough for children
To ensure the CEF continues to provide this vital support to clients, please consider attending our Cash for Crayons fundraiser happy hour tomorrow evening at the Brazen Fox. For a $20 donation you have access to happy hour drink specials throughout the event, and 100% of proceeds go directly to the Fund. To RSVP to the event click here.
If you can't make it to the happy hour, please consider donating to the fund here.