Join us for our Cash for Crayons Happy Hour on September 3, 2014 at 5:30 PM!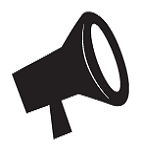 The Bronx Defenders invites you to Cash for Crayons, a fundraiser to benefit The Bronx Defenders' Client Emergency Fund!
Please join us on Wednesday, September 3, 2014 at 5:30pm at The Brazen Fox, at 106 3rd Ave. For a donation of $20, you will have the opportunity to hear more about the work we do, enjoy an extended happy hour, and help support the crucial Client Emergency Fund at The Bronx Defenders. All proceeds from this happy hour fundraiser will benefit our Client Emergency Fund, which right now is helping to ensure our clients' kids are well prepared for the new school year.
Can't make it? Please consider making a donation on our website.
To learn more about the Client Emergency Fund click here.
Email Erin at ErinM@bronxdefenders.org with any questions.