Defending Dignity Annual Gala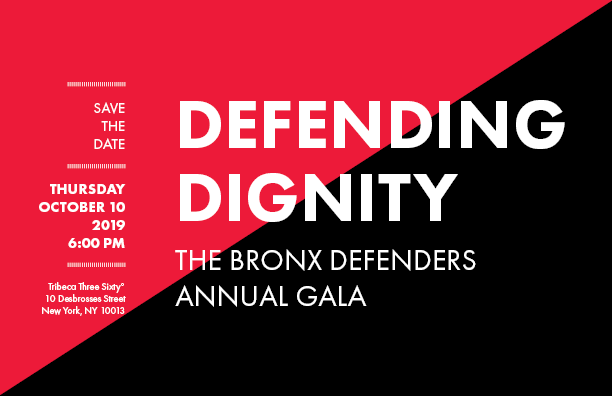 Save The Date!
We are thrilled to invite you to Defending Dignity: The Bronx Defenders Annual Gala to be held on Thursday, October 10, 2019 at Tribeca Three Sixty° in New York City.
In recognition of their exceptional achievements, it is our great privilege to honor Founder and Chairman of The Marshall Project, Neil Barsky, and CNN political contributor and social entrepreneur, Van Jones.
An invitation will follow. For further information, please contact Astic Productions at 212.581.1400 or scarlett@asticproductions.com.
Sign up for updates to receive our invitation and more information about the gala.