Come Out and Support BxD's Home for the Holidays Happy Hour and Gift Drive!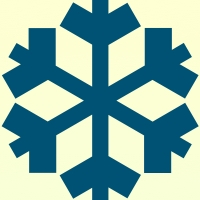 The Holiday Season is around the corner, which means The Bronx Defenders' 'Home for the Holidays' Happy Hour and Gift Drive is getting started!
Every year, The Bronx Defenders' Client Emergency Fund organizes a Gift Drive through our Amazon Wishlist to provide gifts for our clients' children during the holiday season when they otherwise might not be able to afford them. The Gift Drive allows clients to select gifts for their children directly from our Wishlist.
The 'Home for the Holidays' Happy Hour fundraiser raises funds for the Gift Drive and for the Client Emergency Fund, which provides a crucial emergency resource for our clients in times of need. Whether a bag of groceries, a clean pair of clothes, or a bus ticket, these small donations can mean a world of difference for our clients. And there is a growing need. In the past 6 months alone, the Client Emergency Fund has received 182 requests from Bronx Defenders staff to address a client emergency.
* * * *
Come support the Client Emergency Fund on Wednesday, December 3, 2014 for our 'Home for Holidays' Happy Hour at Brazen Fox, 106 3rd Avenue, NYC. All proceeds raised from this event go directly to support a client in need.
To purchase a gift for a client's child, please view our Amazon Wishlist here!
If you are unable to attend the Happy Hour please consider donating to the Fund here.