BxD Provided Backpacks Stocked with School Supplies to 72 Clients' Families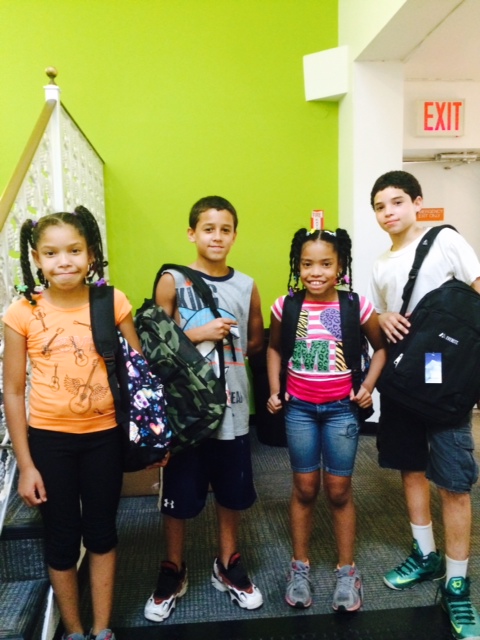 A huge thank you to everyone who supported The Bronx Defenders Client Emergency Fund "Cash for Crayons" fall fundraiser. With the donations received, The Bronx Defenders provided over 100 new backpacks filled with school supplies to 72 clients' families this month. Pictured here are four of BxD client Ms. Taveras's seven children. Ms. Taveras has been a long-time client across all practices, and The Bronx Defenders is proud to support her and her family.
The Client Emergency Fund exists year-round to help Bronx Defenders clients through crises big and small, when a relatively small purchase — such as a bus ticket, groceries, or clothing — has the potential to provide big relief. As one Bronx Defenders Criminal Defense Attorney said of the benefit the Fund has provided his clients, "My client lost his job because of a [low level] arrest and he was worrying about school supplies for his first grader. And then I remembered that I got an email about school supplies from the Client Emergency Fund and BOOM – one Google Doc later I could tell [my client] that we could hook him up."
The school supplies drive may be over for this fall, but the Client Emergency Fund continues to provide critical support to clients, and every added dollar helps.
To donate to the Fund click here.